Skip to end of metadata
Go to start of metadata
localendar gives you a variety of styles to choose from when publishing your calendar. You can select the particular view to use from the Publish Wizard.
Tips
You can play with live examples of many of the styles in our online gallery
If you want to use one of these views when you're signed in, you can set this under Options.

Click on the thumbnails below to see a full-size image
Month Views
Month Block View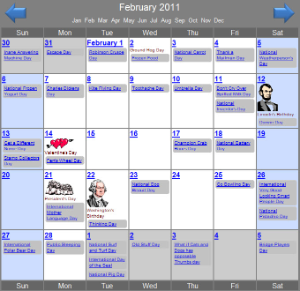 Month Block View with Identical Events combined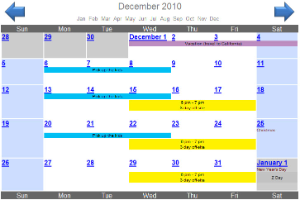 Month List-View
This view shows the title and description for all events this month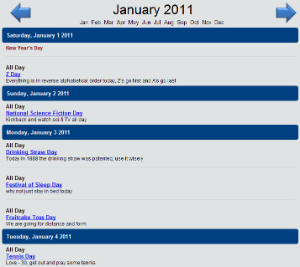 Week Views
Standard Week View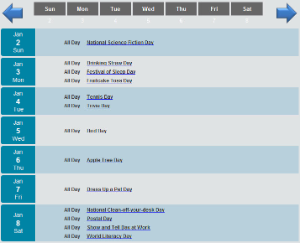 Week List-View
This view shows the title and description for all the events of the week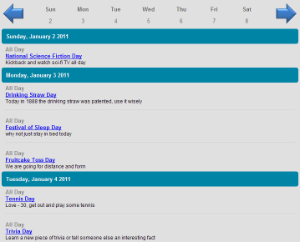 Day Views
Standard Day View (adjust hours displayed under your Preferences)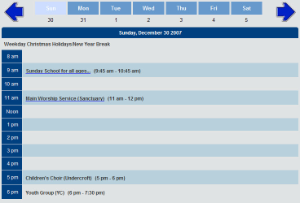 Day List View
This view shows the title and description for each of the Day's events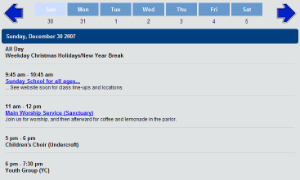 Today + Happening Soon
This view shows any events happening Today, and separately any events happening over the next 10 days (you can learn more about changing the date range and other settings for this view on our Additional General Options page: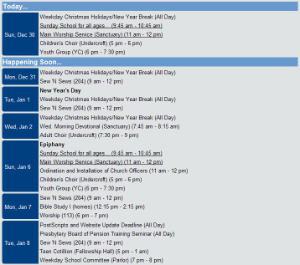 Click here to learn about positioning the Date labels on this view
Timeline View
This view uses the same "look-ahead" settings as the Today+Happening Soon view to show you upcoming events. By default, it displays events happening over the next 10 days (you can learn more about changing the date range and other settings for this view on our Additional General Options page. It's also responsive and will dynamically adjust to smaller screen sizes: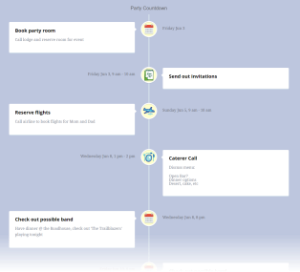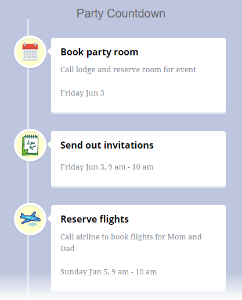 Mini-Calendar View