EDAC
Newbie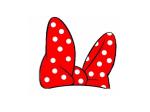 USA
Joined: Jun 29, 2009
Posts: 26
Status: Offline
---
The short story is: we aspire to have a calendar view similar to http://www.placerarts.org/, which means we'd like to have a small picture display next to each calendar entry.
We are set up so that visitors to our website can submit calendar entries for our review and approval, which works GREAT (thank you!). But how to require a picture for each entry, enable upload by our visitors, and how to have the pictures resized appropriately and automatically? Submitters can select clipart, but this option is quite limited. If they paste pictures into an entry or link to a picture on the web, there is no control over the size of the picture, and the pictures don't show on the initial view - only when you open the entry. Submitters cannot add to the clipart selections, nor are "uploaded images" available to them on the dropdown - it looks like only an administrator like me can upload and access additional clipart - and even then, the size uploaded is what is displayed.
We would be willing to pay extra for a solution. Localendar has virtually all the features we want - just can't figure out how to get pictures included. Any ideas now or for the future? A workaround would be if they could use our uploaded images, as then they could email me pictures and I could resize and upload. Thanks!