support
localendar Expert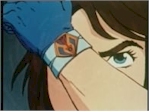 Joined: Sep 15, 2004
Posts: 6112
Status: Offline
---
For Webmaster (or higher) subscribers who have set up their calendar to let visitors add Private or Private/Show as Busy events (under Options->General), there is a new page for managing visitor submissions.

This new page is available via the Submissions menu button on the Premium menu tab.
Now it's even easier to:


View recent submissions to your calendar,

Easily switch single or groups of events to Public, Private, or Private/Busy

Delete submissions

Mark submitted events as "reviewed".


Enjoy!
----------------------------------------
Marc Higgins
Support Associate, localendar.com
Follow us on Twitter! http://www.twitter.com/localendar_news