support
localendar Expert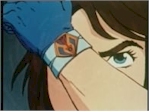 Joined: Sep 15, 2004
Posts: 6112
Status: Offline
---
>Regarding the outage on 1-19, I have numerous questions.

>1. Is all data backed up regularly on RAID?
No, actually it's regularly backed up on RAED. A Redundant Array of *Expensive* Disks.

>2. Is it possible to back up my data on my local system?
Yes, with at least a Premium Basic subscription, you can import and export events locally.

>3. In the event that this happens again, is it possible to send an Email out letting subscribers know?
We will post a forum notice if possible, but it is not out policy to send a email blast to millions of users

>4. Does Localendar.Com have alternate means of contact other than Email? (Phone #)
No. Like Yahoo, Google, etc.; out primary contact mechanism is the site itself.

>was unsure as to weather the company would even be around in a week!
Thank for for the vote of confidence.


----------------------------------------
Marc Higgins
Support Associate, localendar.com
Follow us on Twitter! http://www.twitter.com/localendar_news